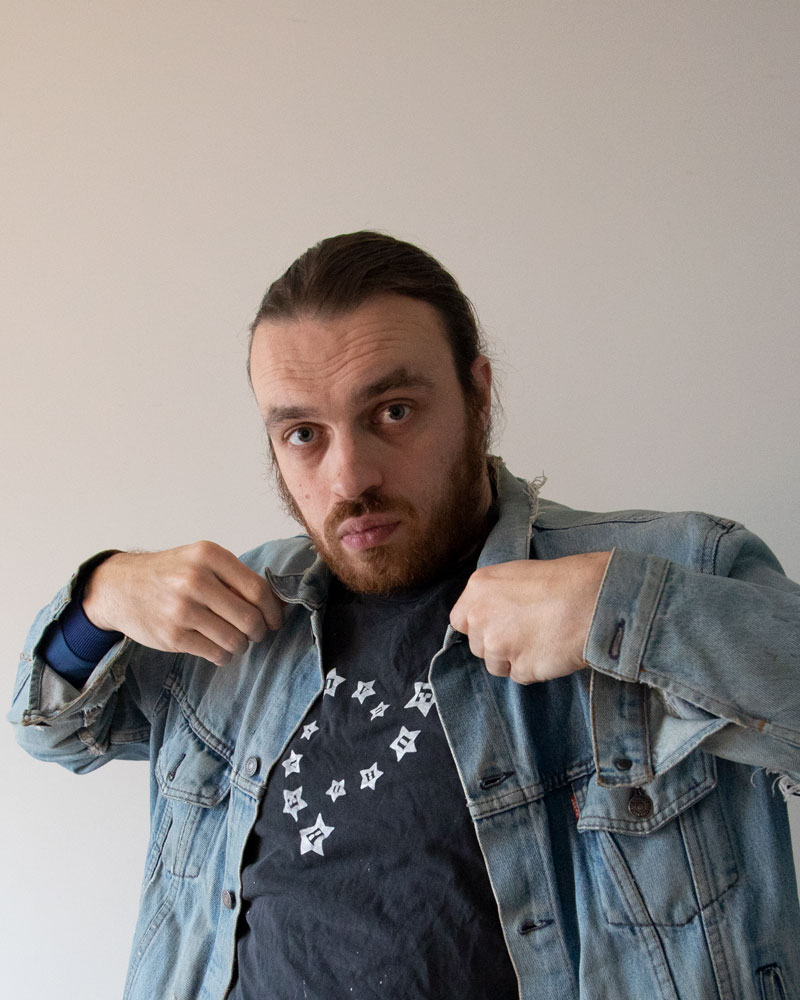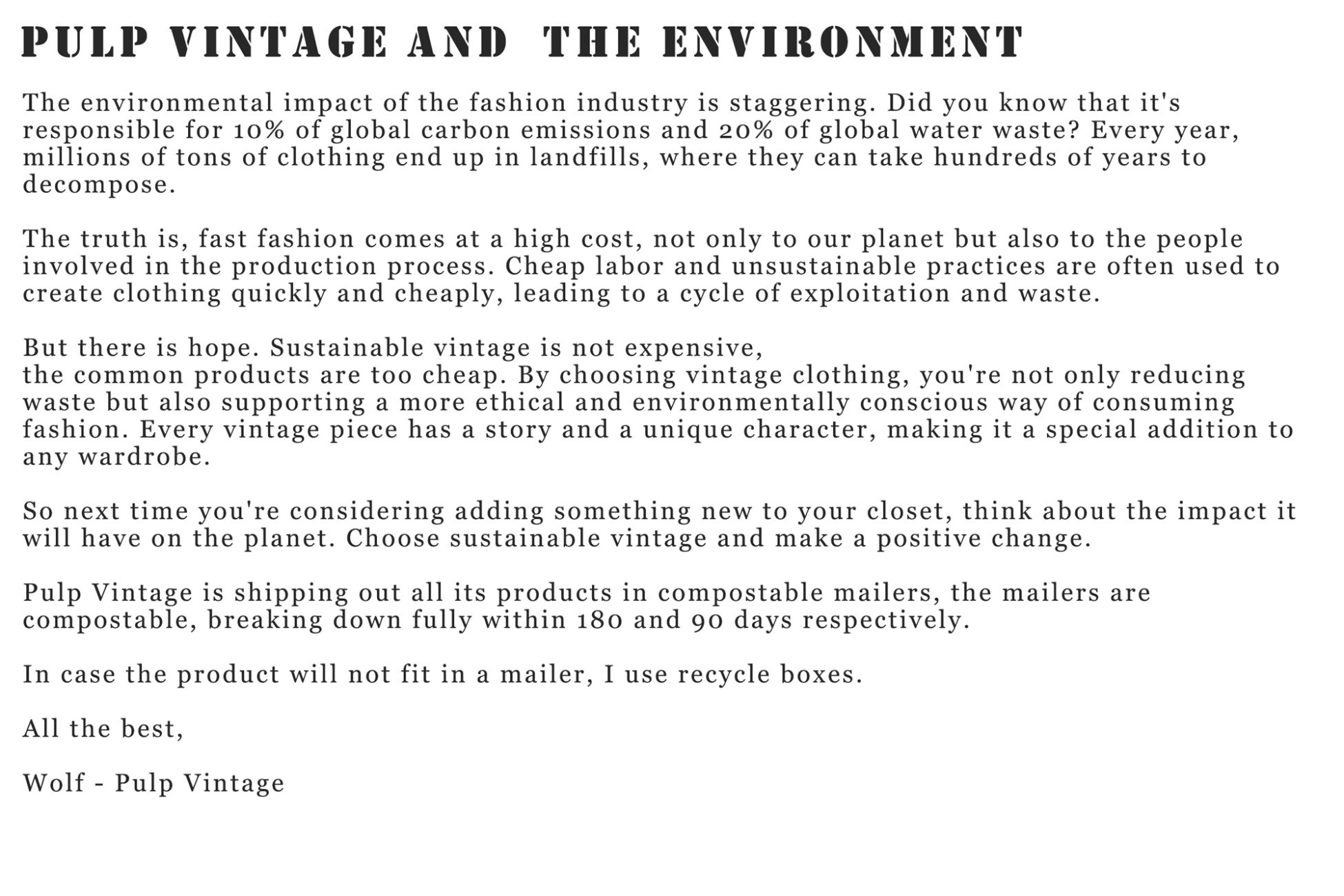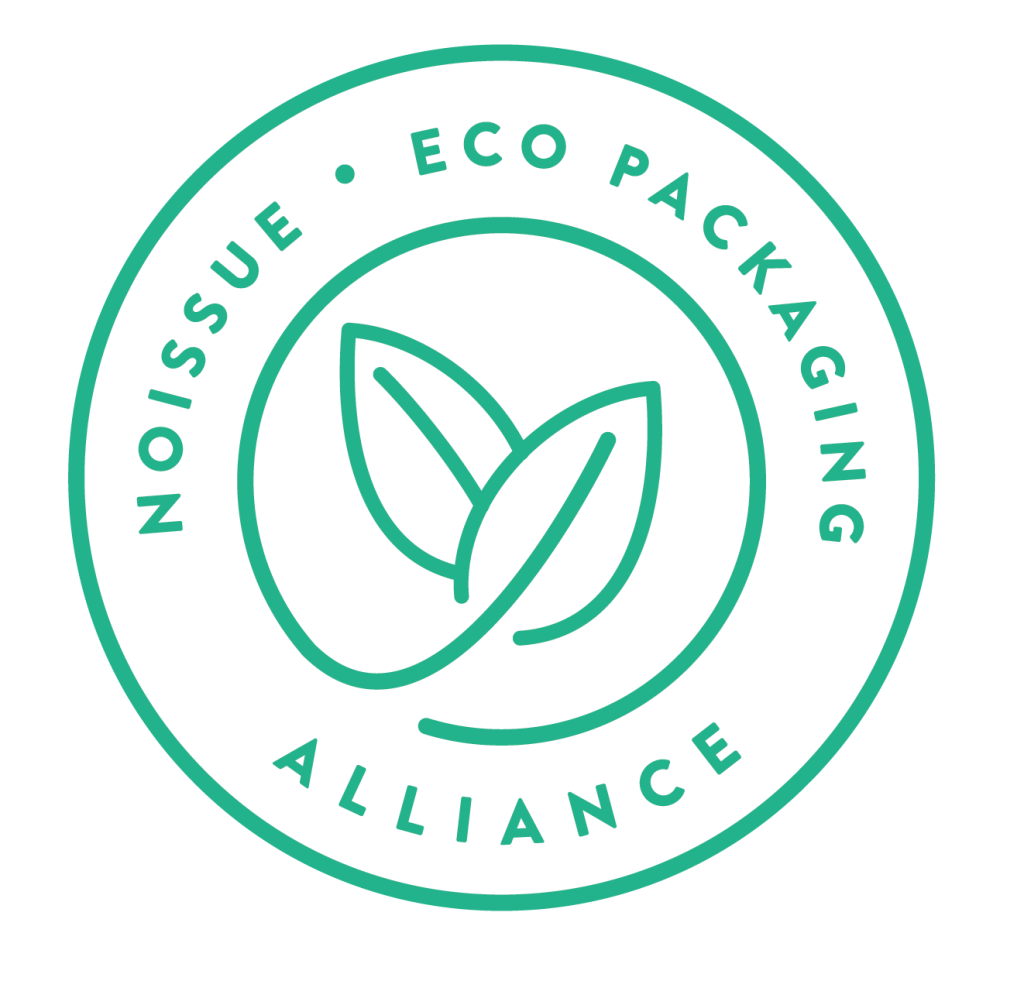 I am Wolf Maria Mulder and this is the story of Pulp Vintage a vintage store based in Amsterdam.
My Philosophy
You walk into an old house, the door creaks and you smell this house has been lived in. You walk up the stairs and the steps squeak with every step you take. You enter a room and open the wardrobe, everything is still the same. You take the coat hanger and look at the garment. You can see the signs of use and the previous owner's love for the garment. This is character and that's what we sell.
Each piece of clothing is consciously selected. Everything by hand, piece by piece.
By focusing on finding garments with distinctive aging and use. Not to throw away the garment but to cherish it and find a new owner for the garment.
Click here to go the store directly
Pulp Vintage
Portsmuiden 29 Amsterdam
Open for appointment only, send message to info@pulpvintage.nl
Buying vintage
We like to buy your old clothing! Pulp Vintage always looking for great pieces.
How it works:
Find all your old vintage clothing and bring them down to the warehouse or take good pictures and send them by mail. We will look at what you have brought. There are set prices for the items you showed. We will make a total amount and pay you the money or you can choose for store credit. If you decide on store credit, you will receive more discount than choosing for the money.
The guidelines: We only accept clothing I like.
Thanks for reading, if you have any questions you can always contact me by sending an email.
Tax numbers:
NL001140378B47
28005521B01
Shipping
We ship in compostable shipping bags.